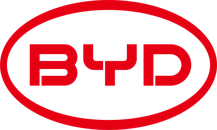 About the role
BYD is currently seeking a Aftersales Administrator to work from our London office currently based at Iver Buckinghamshire, reporting directly to the Aftersales Manager/Workshop Manager. This exciting opportunity has become available due to the successful growth of the company.
Main Tasks and responsibilities:
Create and maintain reports, forms and spreadsheets as requested
Develop and maintain a records/filing system
Order office supplies, tools for warehouse, general needs for engineers
Resolving any administrative problems
Maintain customer contact lists
Assist in the preparation of regularly scheduled reports
Handle multiple projects
Issue p/o's to suppliers for good/services provided
Create estimates and obtain authorizations (o/n's) for work to be carried out
Prepare and monitor invoices payments
Carry out administrative duties such as filing, typing, copying, binding, scanning etc.
Book conference calls, rooms, 3rd party drivers and engineers
Take accurate minutes of meetings as required
Reply to email, telephone or face to face enquiries
Greet and assist visitors to the office
Check in vehicles
Assist workshop manager with customer bookings/queries
Ideal candidate profile:
Desired IT Skills include Word, Excel, and Outlook
Excellent communication skills, oral and written in English (required)
Office or administrative experience
Good organisation, task and time management skills
Attention to detail and thoroughness
Benefits:
Competitive salary based on experience and qualification
25 Days annual holiday allowance plus bank holidays
Workplace pension
Team building events and employee learning opportunities
About BYD UK
BYD UK is the UK distributor of BYD Company Ltd which is a China-based company and a global leading-edge provider of green energy technologies. BYD UK offers a range of electric vehicles, including all-electric cars, all-electric buses and all-electric forklift trucks. BYD is expanding its UK operations to support a growing portfolio of electric bus projects.
Department

Aftersales

Locations

UK
About BYD Europe
As the first overseas subsidiary of BYD group, our main focus is to provide European customers with new energy vehicles, rechargeable batteries, solar panels, energy storage systems and other new energy products, as well as related after-sales services.