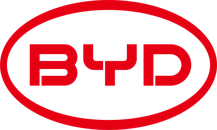 We are currently seeking a Import and Export Clerk to join our team based in BYD UK Office, Hounslow, London area and reporting directly to the Spare Parts Manager. 
Main Tasks and responsibilities:
Coordinate with China & Netherlands parts team, overseas suppliers, logistics companies and customs brokers about the international transportation.
Identify and categorize the urgency of parts (VOR, general stock or special export), and arrange international transportation through airway/railway/seaway.
Track shipments and support parts supervisor in updating customer on latest cross-border shipping status.
Ensure each file is closed down and archived timely and accurately, to satisfy future customs audits and inspection.
Working with quickly evolving new customs legislation and border processes, applying them flexibly in daily work and building an up-to-date knowledge system.
HS Classification for all import/export shipments, managing relationships with HRMC and Border Force, supporting prompt payment issues including FAS to ensure speedy release of goods.
Predict custom and logistics budget, check billing and monthly payments, mitigating disputes if any.
Deep diving into problems, performing root cause analysis and identifying constraints and recommending solutions to fix business problems.
Ideal candidate profile:
Education:
Bachelor level, major in international trade, economics, logistics and language & literature, are desired, requirements may be more generous if you have special skills needed.
Skills and Qualifications:
At least 2-3 years' experience in customs clearance or having a good operational understanding of Freight & Logistics. 
Good command of English, both written and verbal. Chinese skills would be beneficial.
Previous experience in a similar role.
Sound knowledge of Customs entries and HS Code classification.
Communication skills with custom authorities or logistics partners.
Problem-solving skills and hands-on approach.
Strong analytical skills to be able to assess complex data quickly and propose solutions to satisfy both the customer and company objectives.
Technical skills and others:
Import and export policy learning and improvement. 
Customs clearance data base establishment according to Customs AEO requirements.
Spreadsheet and database analytical techniques with Microsoft office suite.

Knowledge of Cargo Wise and any other automotive retail system will be beneficial.
Prove your right-to-work in the UK.
Benefits:
Competitive salary based on experience and qualification;
25 Days annual holiday allowance plus bank holidays;
Workplace pension;
Team building events and employee learning opportunities.
About BYD UK
BYD UK is the UK distributor of BYD Company Ltd which is a China-based company and a global leading-edge provider of green energy technologies. BYD UK offers a range of electric vehicles, including all-electric cars, all-electric buses and all-electric forklift trucks. BYD is expanding its UK operations to support a growing portfolio of electric bus projects.
Department

Aftersales

Locations

UK
About BYD Europe
As the first overseas subsidiary of BYD group, our main focus is to provide European customers with new energy vehicles, rechargeable batteries, solar panels, energy storage systems and other new energy products, as well as related after-sales services.