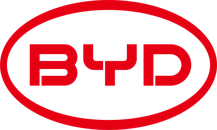 We are currently seeking a Production Manager to join our team based in the Production site at Scarborough and report directly to the Operations Manager.
Main Tasks and responsibilities:
Fully understand our company's EV products and product development pipelines;
Responsible for communication between BYD UK, BYD China Headquarter and ADL on daily production activities;
Coordinate activities and monitor BYD's resource workload and progress at ADL factories;
Coordinate with the R&D department at BYD China Headquarters, the relevant BYD manufacturing plants and with our UK manufacturing partner ADL to ensure project activities are progressed according to an agreed schedule;
Co-work with ADL's H&S Manager to manage  BYD employees to comply with relevant requirements;
Responsible for managing chassis materials procurement at the ADL factories;
Maintain detailed and organised documentation of all process data (i.e. schedules, deliverables, problems, images, changes and actual shipments);
Summarise the experience of project and hand over the project documentation to aftersales team;
Implement the company's policies and requirements, and complete the tasks assigned by the leadership;
Provide a weekly programme management update to head of project team in China Headquarter;
Participate in the regular UK project meetings to discuss project status, project resources, and other needs, report progresses to project stakeholders;
Other related activities and contingent assignments;
Carry out quarterly visits to Falkirk factor documenting the visit and improvements
Support the production manager at Falkirk as and when required
To meet expected KPI's that will be set by your line manager every year.
Ideal candidate profile:
Knowledge and Experience with a good overview of production management to include:
City of Guilds of London (Vehicle Building), preferable
Good Licentiateship skills
Good Personal skills
Excel and PowerPoint skills
Being able to find solutions and think outside the box
Quality management
Good evaluation in general Engineering
Supervision First Line Management
Good Presentation Skills
Good command of English, both written and verbal. Chinese speaking will be preferred
Has right-to-work in the U.K.
Benefits:

Competitive salary based on experience and qualification;
25 Days annual holiday allowance plus bank holidays;
Workplace pension;
Team building events and employee learning opportunities.
About BYD UK
BYD UK is the UK distributor of BYD Company Ltd which is a China-based company and a global leading-edge provider of green energy technologies. BYD UK offers a range of electric vehicles, including all-electric cars, all-electric buses and all-electric forklift trucks. BYD is expanding its UK operations to support a growing portfolio of electric bus projects.
Department

Project Management

Locations

UK
About BYD Europe
As the first overseas subsidiary of BYD group, our main focus is to provide European customers with new energy vehicles, rechargeable batteries, solar panels, energy storage systems and other new energy products, as well as related after-sales services.