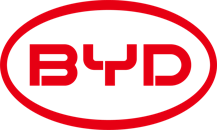 About the department:
The Spare Parts department within BYD Europe is responsible for all spare parts related topics concerning our full electric cars. This is including, but not limited to, building up a service network in whole Europe, providing technical support to our customers and Service Providers, supporting the sales department by calculating Life Cycle Costs, development of the Spare Parts business and providing training. The main objective of the Spare Parts department is to contribute to Customer Satisfaction & loyalty.
The most important tasks of the Spare Parts department are to provide spare parts and support to our dealers, service providers and customers. For the Spare Parts team, we are looking for a Spare Parts Specialist Passenger Cars.
About the role:
The Spare Parts Specialist Passenger Cars is responsible for providing adequate service to our customers and service providers in order to maximize customer satisfaction. This includes ensuring best-in-class availability and delivery of spare parts. This role will require frequent contact with BYD European Headquarters to communicate the local needs, as well as parts sales reporting.
As Spare Parts Specialist you will:
Support dealers by providing adequate information regarding spare parts specifications, availability and lead times.
Coordinate with regional distribution center on a day-to-day basis to ensure the quality of our parts supplies.
Lead the review of 3PL warehousing operations KPIs and communicate demands for space according to market forecasts.
Follow-up backorders and ensure they are tracked and arranged in the best possible way.
Coordinate with parts demand planner to achieve stock level optimisation.
Process spare parts orders in DMS and manage information in WMS.
Coordinate parts upgrading projects between BYD A/S China and Europe.
Your profile:
Bachelor's degree or above, in supply chain, machanical engineering or other related studies.
Working and thinking level, acquired by education or work experience.
At least 3 years of working experience in a technical support, administration or logistics environment. Automotive preferred.
Fluency in Spanish & English languages are a must. Other European or Chinese language skills are considered a plus.
A strong customer service & business focus.
Problem-solving skills especially in supply chain related challenges.
Systems skills: Advanced Excel knowledge. ERP, CRM, MS Office, logistics process management and project management experience.
Ability to work under pressure and meet deadlines in a dynamic environment.
Strong communication and analytical thinking skills.
We offer:
Performance and experience based competitive remuneration, pension plan.
Department & company wide teambuilding events.
An exciting opportunity to be part of European transition to Zero Emissions transportation and de-carbonization of the economy.
Our Purpose is to build a zero-emission future that reconnects humanity with nature and a World of clean air. We are looking for talent that connects with this mission and want to create positive impact by joining a diverse and dynamic team 🌏

Department

Aftersales

Role

Spare Parts Specialist

Locations

Madrid
About BYD Europe
As the first overseas subsidiary of BYD group, our main focus is to provide European customers with new energy vehicles, rechargeable batteries, solar panels, energy storage systems and other new energy products, as well as related after-sales services.