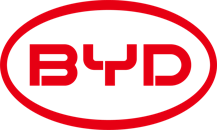 About General Manager Office(EU) 
We are in charge of the office maintenance, administration and daily operation of our office in Netherlands, providing guidance and support to our branch offices all over Europe. With the fast growing of our business, we are planning to increase our scale in personnel and spaces. Our target is to provide a good working as well as living environment to our colleagues and branch offices. We are in search of talents that would like to support our colleagues in this dynamic electric journey.

About the role
The Receptionist acts as the first point of contact for our company and offers administrative support across the organization. He/she coordinates front-desk activities, including distributing correspondence and redirecting phone calls in a highly professional manner. The Receptionist has a hands-on mentality and can deal with emergencies in a positive and effective way while streamlining office operations. He/she is service minded and always makes visitors and colleagues feel like they are heard and helped.
 
Role responsibilities:
Perform opening and closing the office at the daily basic, ensure the office is operated smoothly.
Answer incoming calls and redirect the caller to the appropriate person in a friendly and professional manner.
Welcome and register clients, vendors, guests. 
Handle incoming & outgoing mails, coordinate the pick-up and delivery of express mail services. 
Execute administrative support: compose (invitation) letters, shipping labels, forms, records of express mail services, confirmation of proper delivery. 
Order office supplies and maintain inventory. 
Assist personnel with administrative duties.
Assist Office Coordinator with financial/ administrative duties. 
Handle guest check in and check out registration for company apartment. 
Assist in accommodating visitors (international colleagues, CEO, clients); prepare welcome drinks in need. 
Maintain reservation calendar for conference rooms and if necessary clean up after use.
Register company car users and vehicles, keep keys in safebox and record mileages book / validate user's driving license and usage records.
Register and inform employees who use company apartment for business trip stay in the Netherlands. 
Keeping the office public areas (two kitchen areas, hallways and canteen) clean and in order.
Facilitate meetings e.g. order lunch, reserve rooms, taking care of stationary, IT connection etc. 
Follow the determined processes, safety and environmental instructions. 
Report improvement opportunities in the organization, processes and incidents.
Support on Onboarding process: prepare SIM cards/office devices (laptops/mobile phones/monitors…), office supplies and relocation matters for new colleagues. Make sure that this process will be on time and aligned with HR/ IT teams.
Coordinate with external vendors and internal departments to create Purchasing Orders for cross/internal departments' needs; follow up the payment process to ensure the efficiency. 
Explore new vendors and request new vendors if needed.
Perform other duties as assigned.

Required skills, qualifications, and experience:
1-3 years relevant work experience in a fast paced and multicultural environment.
MBO working and thinking level, acquired by education or work experience.
Excellent communication skills in Dutch and English language, or Chinese native speaker with good command in English. 
Excellent (business) telephone and e-mail skills. 
Service minded in person and when handling requests via phone or e-mail;
Excellent communication and organization skills.
Able to multi-task and perform under pressure, able to prioritize tasks under strict deadlines.
Proficiency with MS Office and Teams. 
Proactive and positive attitude towards problem solving. 
Knowledge of Chinese and cross cultural communication is highly desirable.

We offer:
Performance and experience-based competitive remuneration, pension plan.
25 holidays + option to purchase 5 extra holidays.
Commuting allowance.
Department & company-wide teambuilding events.
An exciting opportunity to be part of the European transition to Zero Emissions transportation and de-carbonization of the economy.
Our Purpose is to build a zero-emission future that reconnects humanity with nature and a World of clean air. We are looking for talents that connect with this mission and want to create a positive impact by joining a diverse and dynamic team 🌏
Department

Operations

Role

Receptionist

Locations

Hoofddorp
About BYD Europe
As the first overseas subsidiary of BYD group, our main focus is to provide European customers with new energy vehicles, rechargeable batteries, solar panels, energy storage systems and other new energy products, as well as related after-sales services.