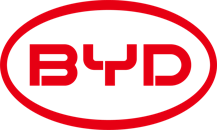 About General Manager Office(EU)
We are in charge of the office maintenance, administration and daily operation of our office in Netherlands, providing guidance and support to our branch offices all over Europe. With the fast growing of our business, we are planning to increase our scale in personnel and spaces. Our target is to provide a good working as well as living environment to our colleagues and branch offices. We are in search of talents that would like to support our colleagues in this dynamic electric journey.

About the role:
The Fleet Coordinator is responsible for inspection, registration, and operational management (Maintenance & repairs, access control, and availability planning) of the BYD fleet vehicles as well as the demo cars that are expected to be presented around Europe.
Fleet Coordinator will serve as the primary contact concerning the vehicle fleet and operations. Fleet Coordinator will need to ensure the BYD vehicle is safe to have on the road.

Main duties and responsibilities:
Develop service partners concerning car wash, periodic maintenance, defect repair, and damage repairs following the guidance of passenger car after-sales colleagues;
Management of company car fleet, including the handover & receiving of car keys, mileage log booklets, insurance papers, and fuel/charging cards. Supporting insurance claims and other administrative works;
Proactively collaborate with project management, logistics, sales, and marketing regarding the delivery, transportation, and demo plans.
Inspect vehicles upon receiving and returning. Make sure the vehicle condition is adequately recorded and reported. Make repair plans whenever necessary.
Support RDW or other organization with general or type approval inspection.
Prepare relevant documentation (e.g., BPM declaration) for vehicle registration.
Arrange license plates, insurance, and charging/fuel passes to ensure the cars are ready for use.
Other jobs signed by the manager.
 
Required skills, qualifications and experience
Experience with fleet management and familiar with fleet operations.
Fluent spoken and written skills in English. Other European language skill is a plus.
Driving license (Dutch Rijbewijs B or above) with good driving skills.
Team player with hands-on job mentality.
Working knowledge of Microsoft office (Word, Excel, PowerPoint).
Ability to prioritize workloads and manage the variation of tasks and people.
Highly motivated and confident with a high level of accuracy.
 
We offer:
Performance and experience based competitive remuneration, pension plan.
25 holidays + option to purchase 5 extra holidays.
Commuting allowance.
Department & company wide teambuilding events.
An exciting opportunity to be part of European transition to Zero Emissions transportation and de-carbonization of the economy.

Our Purpose is to build a zero-emission future that reconnects humanity with nature and a World of clean air. We are looking for talent that connects with this mission and want to create positive impact by joining a diverse and dynamic team 🌏

Department

Operations

Locations

Hoofddorp
About BYD Europe
As the first overseas subsidiary of BYD group, our main focus is to provide European customers with new energy vehicles, rechargeable batteries, solar panels, energy storage systems and other new energy products, as well as related after-sales services.