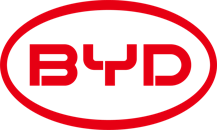 About General Manager Office(EU)
We are in charge of the office maintenance, administration and daily operation of our office in Netherlands, providing guidance and support to our branch offices all over Europe. With the fast growing of our business, we are planning to increase our scale in personnel and spaces. Our target is to provide a good working as well as living environment to our colleagues and branch offices. We are in search of talents that would like to support our colleagues in this dynamic electric journey.

Main duties and responsibilities:

Develop and own the strategic Facilities plan and goals and manage the facilities.
Establish and lead the facility team to ensure the successful establishment and operation of the facility.
Responsible for our building; e.g. provide input for the design and development of our office, meeting room, canteen, manage renovations and maintenance. 
Establish and manage relationships and contracts with vendors for services such as security, cleaning, and others. 
Interface with the landlord's asset management team. 
Communicate safety-related issues/topics to the whole organization. 
Monitor the safety and cleanliness of interior and exterior areas, such as offices, conference rooms, canteen and outdoor spaces. 
Responsible for the Company Emergency Plan. 
Responsible for facility maintenance budgets and reporting. 
Ensures a good cost to maintain the site whilst offering high quality on facility management in line with budgets. 
Engages with Area/Regional Procurement team to ensure alignment with corporate guidelines. 
Is primary contact person for facility related suppliers and landlord(s). 
Advises on workplaces, materials, instructions in coordination with the line managers to reduce identified risks. 
Cooperates in emergency procedures/first aid. 
Ensures a qualitative and good cost to serve and maintain the site.

Required qualifications:
3+ years' experience as a facility manager. 
Hands-on and proactive mentality, eager to take initiative on new opportunities and deliver targets. 
Analytical, flexible, and autonomous. 
Excellent communication and interpersonal skills, including the ability to speak with all levels of employees, guests, stakeholders, and vendors. 
Experience in a multinational, working with various cultures across the globe is an advantage. 
Strong program management skills including budgeting and planning. 
Ability to respond to emergency situations involving facility incidents. 
Strong analytical and problem-solving abilities. 
Technical background is a plus. 
Fluent in both Dutch and English in writing and speaking.
 
We offer:
Performance and experience based competitive remuneration, pension plan;
25 holidays + option to purchase 5 extra holidays;
Commuting allowance when working from Office;
Department & company wide teambuilding events;
An exciting opportunity to be part of European transition to Zero Emissions transportation and de-carbonization of the economy.
 
Our Purpose is to build a zero-emission future that reconnects humanity with nature and a World of clean air. We are looking for talent that connects with this mission and want to create positive impact by joining a diverse and dynamic team 🌏

Department

Operations

Locations

Hoofddorp
About BYD Europe
As the first overseas subsidiary of BYD group, our main focus is to provide European customers with new energy vehicles, rechargeable batteries, solar panels, energy storage systems and other new energy products, as well as related after-sales services.